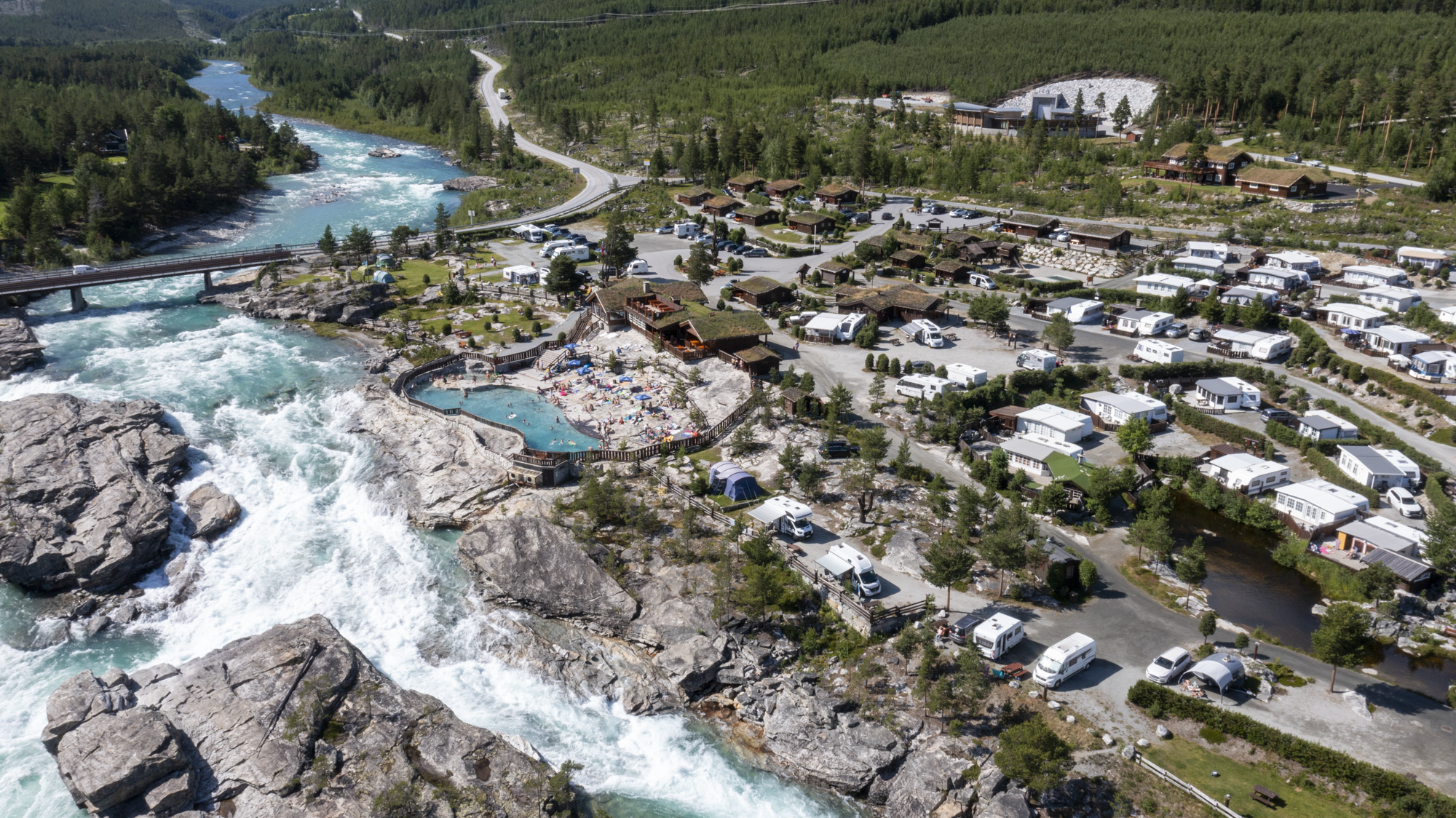 ABOUT DØNFOSS CAMPING
Dønfoss Camping is located by the majestic Dønfoss waterfall in scenic surroundings along R.V. 15 in Skjåk municipality, right between Lom, Stryn, and Geiranger. Surrounded by the Breheimen and Reinheimen national parks, it is also not far from Jotunheimen.
Great emphasis has been placed on building everything in a traditional style using materials such as stone and wood. The natural swimming pool is built just a few meters from the roaring waterfall.
We have done everything to ensure that you can experience the beautiful nature while still enjoying all the modern comforts you need.
If you want to do more than just enjoy the nature, Skjåk and its vicinity offer a good and diverse range of activities for both young and old. You can enjoy summer skiing, rafting, fishing, as well as small and big game hunting. There are also various hiking trails along roaring canyons, mountains, and forests.
DØNFOSS CAMPING IS LOCATED BY THE MAJESTIC DØNFOSS WATERFALL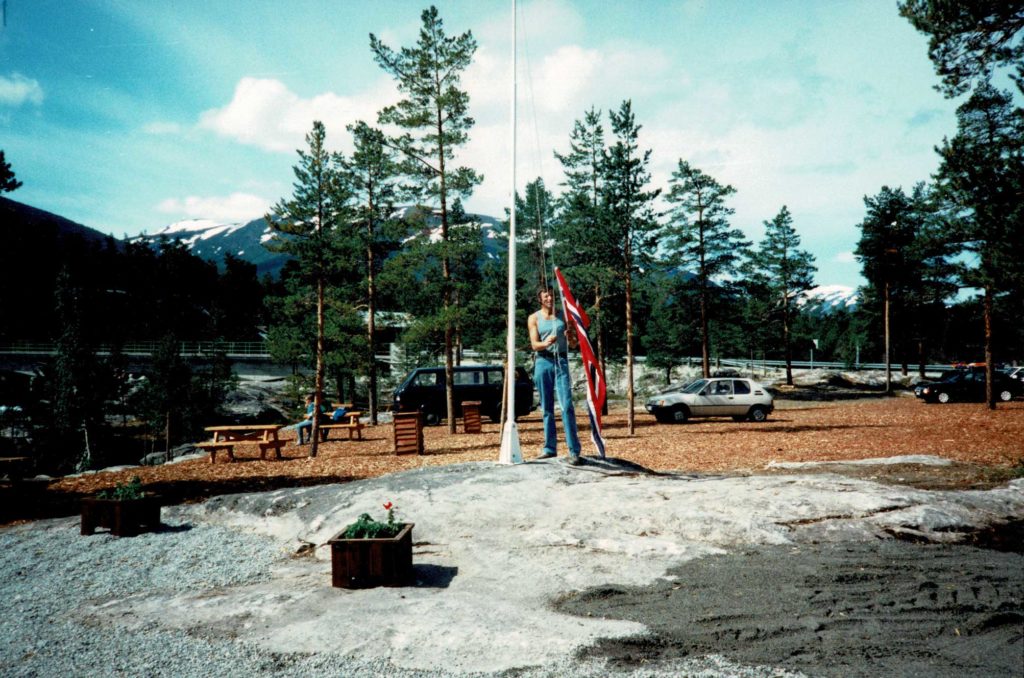 HISTORY
In 1990, Oddbjørn and Oddny Aaboen established Dønfoss Camping on a wooded rocky outcrop by Dønfoss waterfall.
Oddbjørn had been passing by the area daily for years and envisioned the potential of the location, with a pool by the waterfall that could become a beautiful swimming spot surrounded by fantastic nature. You can still see the giant's cauldrons located beneath the pool. From the beginning, the focus was on everything blending naturally into the terrain and using natural materials.
Initially, there was a small kiosk, a few caravan spaces, and the swimming pool. Over time, it was gradually expanded with cabins and more caravan spaces. Oddbjørn himself participated in log construction for the cabins and made many of the furniture pieces on the site.
The current owners have continued this philosophy. For example, the campsite has its own carpentry workshop where furniture, kitchen fittings, and panelling for the buildings on the campsite are made. The campsite is expanded and renovated each year.
Dønfoss Camping has received awards and accolades multiple times over the years. The goal going forward is to continue being one of Norway's finest and best campsites, where you will feel well taken care of from the moment you enter the gate.
Bilde: Oddbjørn Aaboen heImage: Oddbjørn Aaboen raising the flag on opening day, July 1, 1990.iser flagget på åpningsdagen 1. Juli 1990.
HOSTS
Dønfoss Camping is a family-run campsite. Oddny and Oddbjørn Aaboen developed the site stone by stone and log by log.
In 2015, Charlotta Ericsson and Frode Aaboen took over the reins and are now the owners and operators of the campsite. With the same love for the place, they continue to build upon it with the help of their three enthusiastic children. Customer satisfaction is their focus, and you are likely to meet them when you visit us.