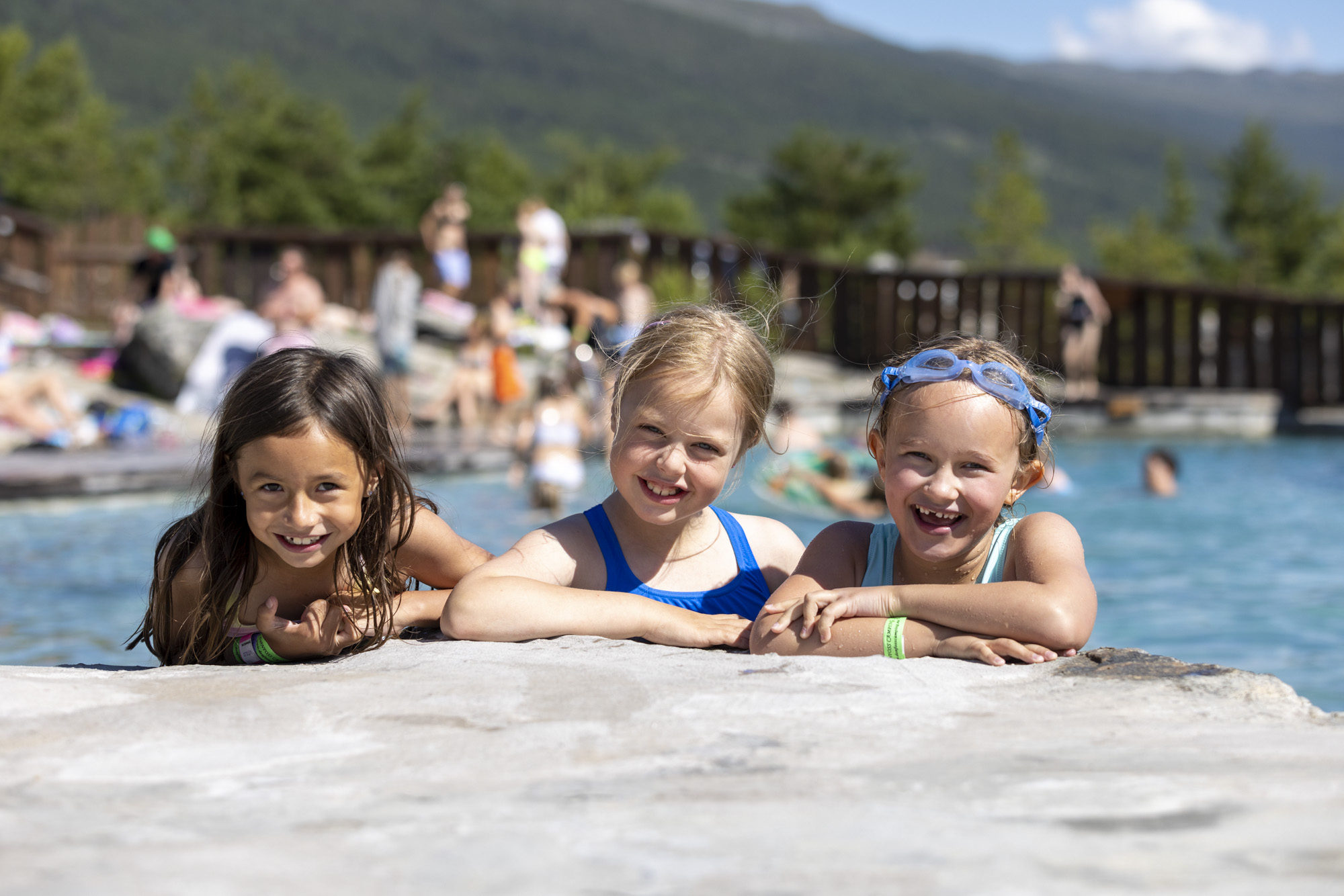 FACILITIES
The site offers several amenities, including a large swimming pool and a children's pool, both conveniently located just a few meters from the Dønfoss waterfall.
There are two playgrounds equipped with trampolines, play structures, swings, slides, sandboxes, and more.
We have two sanitary facilities on-site, which include toilets, showers, a kitchen, a laundry room with washing machines and dryers, as well as a waste disposal station for all types of camping toilets and camper vans.
In the reception area, you will find a kiosk and a selection of basic groceries. There is also a COOP Prix supermarket located 200 meters from the campsite. Adjacent to the reception, you'll find a restaurant with outdoor seating and a rooftop terrace offering views of the pool and waterfall.
For hunters, we provide a cooling room for storing your catch.